HEPA-13 MOBIELE LUCHTREINIGERS de nieuwe norm
GEZONDE LUCHT – de extra usp van UW vergaderlocatie
Gezonde binnenlucht – vrij van ziektekiemen, fijnstof, pollen en schadelijke gassen – wordt in het post-coronatijdperk een belangrijke usp voor vergader- en meetinglocaties. Een centraal luchtreinigingssysteem is daarvoor ontoereikend.
De medisch geteste HEPA-filters klasse 13 hebben een bewezen capaciteit om 99,97% van de schadelijke deeltjes te verwijderen uit de lucht. Los van Covid-19 virus eliminatie, brengt luchtzuivering ook het gehalte aan fijnstof en allergenen terug tot een minimum. Dit vermindert daardoor ook andere veel voorkomende luchtweg irritaties; met name belangrijk voor  gasten met allergieën.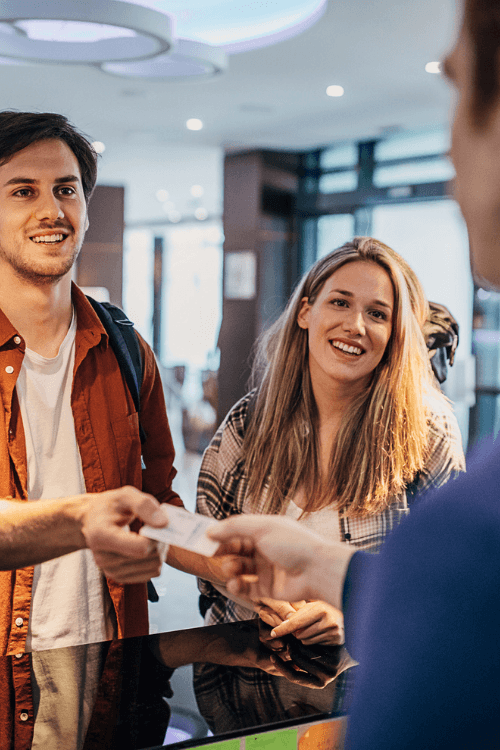 A convincing communication message
Blijf een stap voor door hetgeen aan te bieden wat uw opdrachtgevers juist nu appreciëren en de concurrentie nog niet aanbiedt.
Communiceer aan boekers de maatregelen die u neemt tijdens het boekingsproces, tijdens de incheck, en gedurende het verblijf. Middels een veilige 'lucht-bubbel' in het privédomein van de vergaderlocatie schept u vertrouwen en gevoel van comfort, resulterend in meer boekingen.
Safe Air Space© certification
Alle ruimtes voorzien van AIR8 luchtzuivering ontvangen het 'Safe Air Space' label, zodat uw gasten visueel worden geattendeerd op de veilige lucht systemen die uw locatie biedt.
SUCCESSFULLY INTRODUCED IN GERMANY, AUSTRIA AND SPAIN. NOW ALSO IN THE NETHERLANDS AND BELGIUM!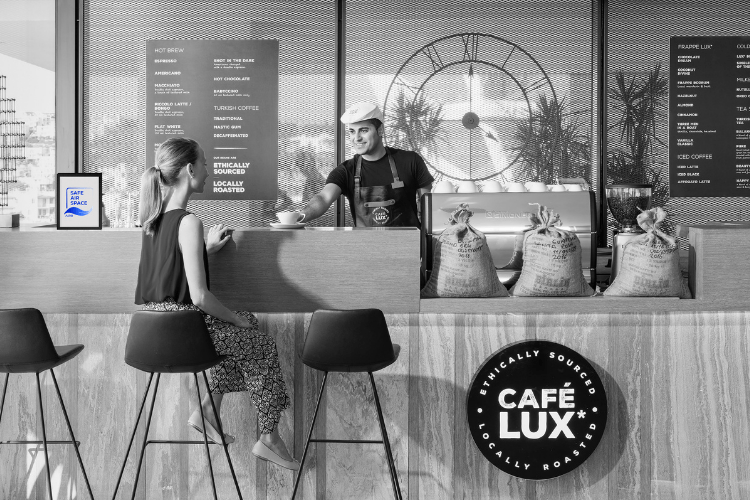 A new source of of income
Biedt een mobiele en flexibele luchthygiëne oplossing aan als een extra optie of maak het een integraal deel van uw propositie.
CALL FOR TAILOR-MADE ADVICE
+31 (0)75 6574757
Communicate clearly
and effective
AVAILABLE AS PURCHASE OR LEASE
THE MOST COMPLETE AND FLEXIBLE SOLUTION
Wij maken een voorstel op maat voor uw locatie
The most flexible solution on the market - mobile devices available as purchase or lease.
We offer economical prices with business class service - free consultation, placement, installation, certification and communication equipment.
These companies have gone before you