An indoor climate 99.97% free of pollen, fine dust, bacteria, viruses, toxic substances, unpleasant odours, .... This is possible with the AIR8 mobile air purifier, which is based on multi-stage filtration including medical grade HEPA filtration, UVGI disinfection and ionisation.
Our air cleaner prevents the spread of
The answer to the most frequently asked questions about air cleaners: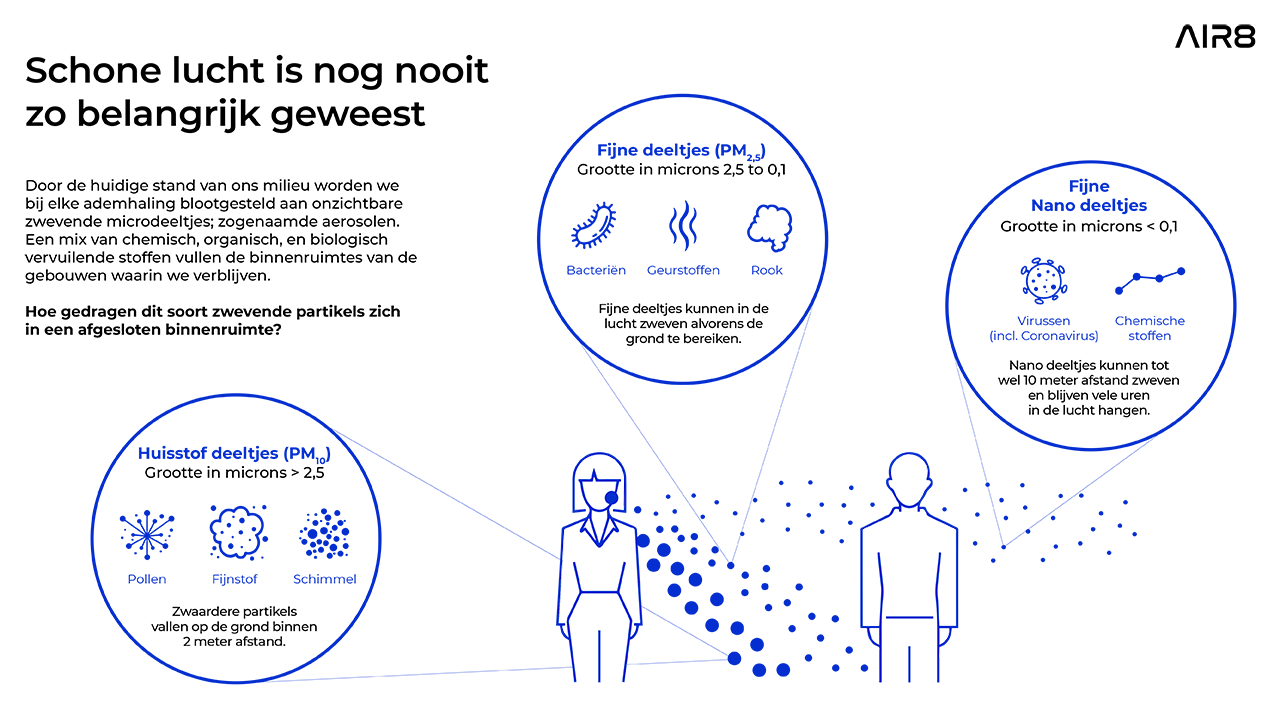 what does an air cleaner do?
air purifier provides 99.97% clean air
The air in an office or classroom can easily contain five times as many harmful substances as the air outside. Adequate ventilation is therefore important. But when it is cold outside, the windows often remain closed. In addition, the outside air dilutes the amount of harmful and undesirable substances in the inside air, but does not remove them.
With the increased attention to pollen allergy, the harmful effects of fine dust and the spreading of germs such as the coronavirus via aerosols, there is a great deal of interest in air cleaning in commercial buildings, offices, restaurants, treatment centres and schools. The high costs of a central air-conditioning system are often a problem. However, there is a much simpler, cheaper and more effective solution in the form of mobile air cleaners.
Modern air cleaners remove 99.97% of polluting and disease-causing particles from indoor air and render them harmless. Technological developments have led to equipment that requires a limited investment, requires little maintenance and can be used plug & play immediately for optimum air cleaning.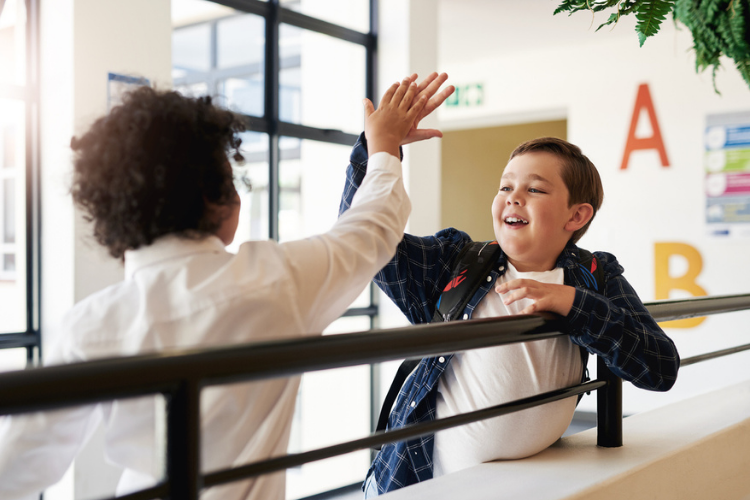 The closing date of the current application round for the Specific Payment Scheme for Ventilation in Schools (SUViS) has been extended from 31 January 2022 to 30 April 2022. The reason for this change is that the payment ceiling has not yet been reached on 31 January.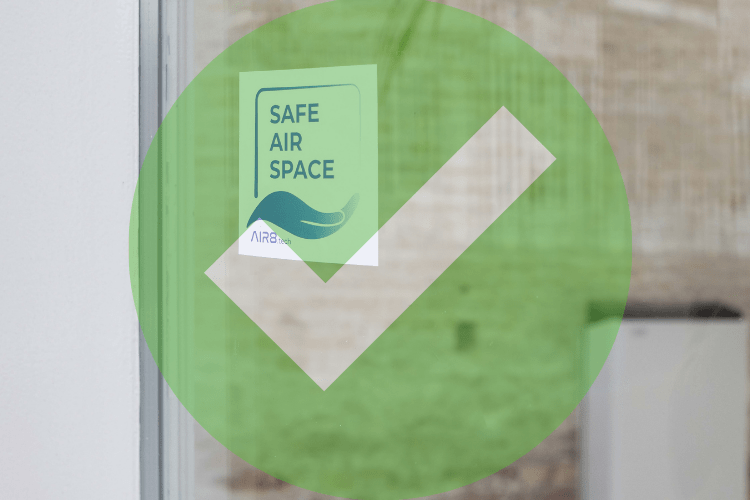 AIR8 air cleaners have been included in the list of trusted air cleaners by Horeca Vlaanderen. The interest group for Flemish hotel and catering entrepreneurs submitted frequently asked questions about air treatment systems to the government.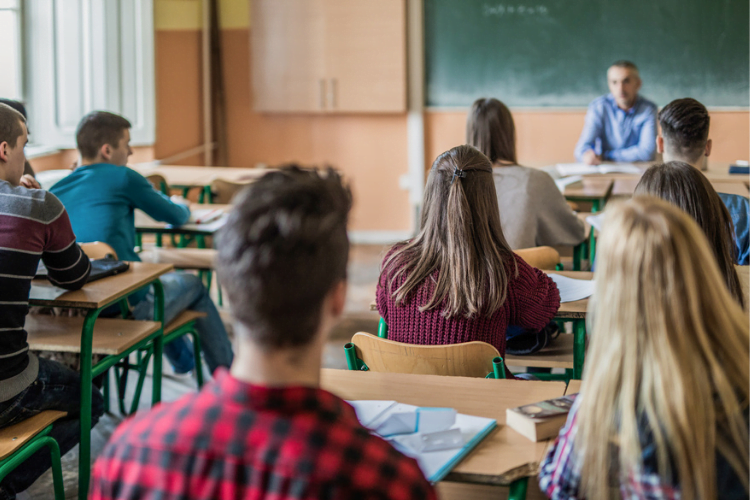 In the area of ventilation in the classroom, little has actually changed in the past year, experts complain. Professor of Building Services Innovation Atze Boerstra of Delft University of Technology: "The Ministry of Health, Welfare and Sport has now issued a guideline on ventilation. I could have done that last year. We are really losing time.
What makes the AIR8 air cleaner so good?
One HEPA filter is not like another
HEPA is an abbreviation for high-efficiency particulate air and stands for air filters that capture a minimum of 85% of all dust particles from 0.3 micrometer (µm) upwards. Incidentally, particles smaller than 0.3 µm are also captured better than the indicated percentage, but that is a very technical story. It is important to know that there are different classes of HEPA filters.
HEPA filter classes
| | |
| --- | --- |
| HEPA class | Retention (total) |
| E10 | > 85% |
| E11 | > 95% |
| E12 | > 99,5% |
| H13 | > 99.95% |
The AIR8 air purifier uses a HEPA H13 filter, which is exceptionally high compared to many other air treatment systems.
These situations call for a higher air cleaning factor
The corona pandemic has accelerated the purchase of air purifiers. It is an extra measure on top of the distance and hygiene measures advised by the government.
Our medical grade HEPA13 filters remove 99.97% of all harmful particles from the air, including virus and bacteria particles. This means that even the coronavirus is captured and rendered harmless.
Research has shown that this reduces the infection pressure in classrooms and gyms significantly decreases. Let us be clear: if someone with a corona infection is talking to others or 'breathing in' from a short distance over a long period of time, air purification does not prevent virus transmission.
The coronapandemic has made it impossible to avoid a mouth mask.
Incidentally, mouth caps have become the most common collective name for what is known in healthcare and industry as a mouth mask. The recommended mouth caps are worn over your mouth and nose (and not over your chin).

Where face mask is mandatory
During the lockdowns, mouth guards are mandatory in public life in various places. Where exactly depends on the type of lockdown.
On the website of the Government you will find Up-to-date information on the requirement to wear a mouthguard. Especially in shops, public transport, hairdressing salons, beauty salons and public buildings it has been compulsory to wear a mouth mask for the past two years.

Medical mask II and IIR
Medical mouth masks meet the applicable quality and safety requirements. If a mouth mask is non-medical, it is not clear to what extent it protects.
There are different types of medical masks. The most common in everyday practice are type II and type IIR mouth masks. These stop the droplets from falling when you breathe out, talk, shout and sing. Thus, they prevent you from infecting anyone if you are carrying the coronavirus. Also, type II and type IIR medical masks stop droplets up to a certain size, so that even as a carrier you are better protected against corona and other airborne viruses.


FFP2 mouth mask
FFP2 mouth masks protect against aerosols (very small droplets) better than medical mouth masks. This is because these mouth masks fit around the face on all sides. Because of their shape, they are popularly called coffee filters.
FFP2 mouth masks may also be used during lockdown. The protection is better than with a medical mask, but wearing an FFP2 mask for a long time can lead to complaints such as headaches, fatigue and tightness in the chest.
For people with a lung disease or pregnant women, it is therefore not recommended to wear an FFP2 mouth mask. For vulnerable people, however, the (brief) wearing of an FFP2 mouth mask can be considered.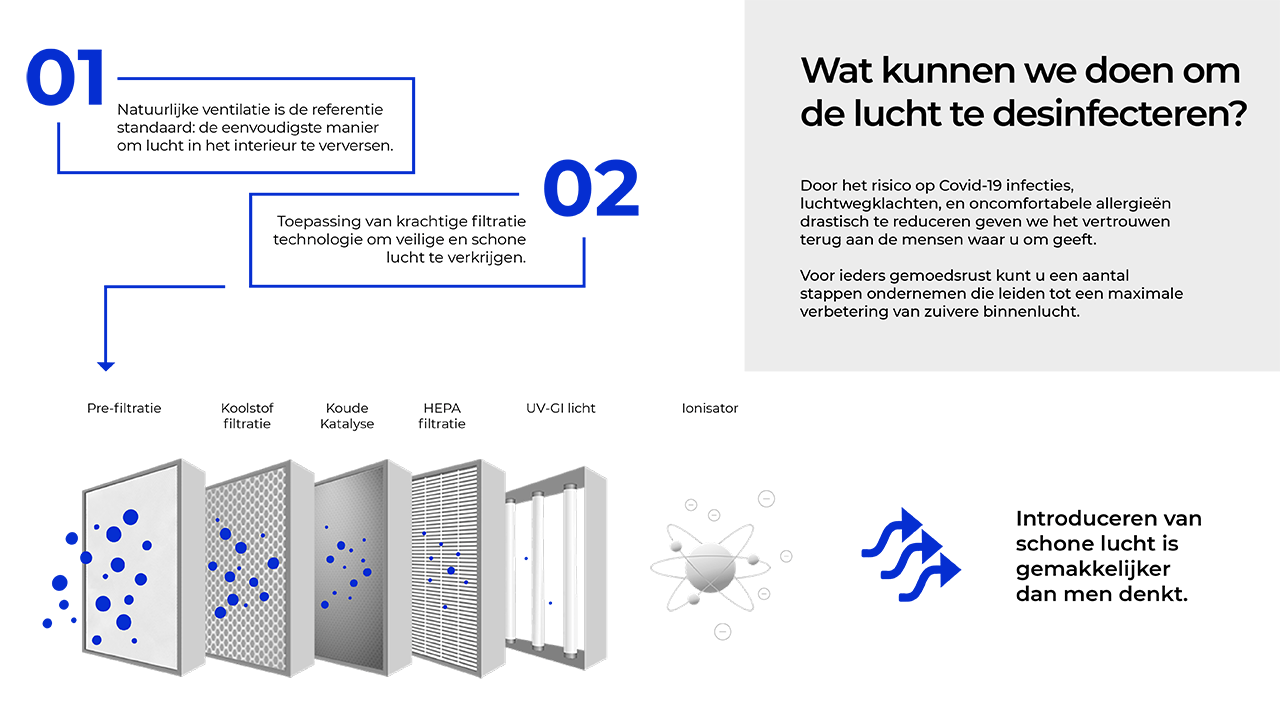 AIR8 air cleaners are subjected to extensive tests in the factory. They have also successfully passed many practical tests.
For example, AIR8 supplies many mobile air cleaners to German educational institutions, after the schools first installed the air cleaners on a trial basis. Also the effectiveness in school classes was demonstrated by the Goethe Institut.
Also in the Netherlands, schools, companies and institutions can apply for an air cleaner on a trial basis.
reviews AIR8 air cleaners
Air cleaner and humidifier
AIR8 does not have a model that is an air cleaner and a humidifier in one. This was done deliberately because these are two very different functions that have nothing to do with each other. The same applies to the combination of air cleaner and air conditioner.
This combination of functions only leads to higher energy consumption and a higher failure rate. Usually, the combined functions are not needed at the same time.
We have chosen to focus entirely on and specialise in air cleaning, in order to achieve the best possible results at the lowest possible cost.
It is striking that after the initial purchase for their company, several of our customers later order a mobile air purifier for their own bedroom. Especially people who sleep restlessly or snore lightly once in a while. We get positive feedback from these customers about the effect of air cleaning on their sleep.
Portal Check has an as offer a combination deal of the AIR8 260i NANO air purifier + the AIR8 Guard Edge air quality meter. This allows you to benefit from both 'smart' devices.
Both can communicate with each other via wifi and in the app you can set what the air purifier should do when the air quality meter measures a certain value. For example, switching to a higher setting when the measured CO2 content exceeds a certain value.
In addition, the AIR8 280 NANO Now even cheaper. We have temporarily reduced the price from EUR 315 to EUR 285.
If you are going to buy an air cleaner, it is important that you can count on good advice and excellent service. We at Portaal Check offer both.
Our advisors can determine for you which air cleaning capacity you need in your specific situation. We can also perform an air measurement on location. And you can always call us if you have any questions.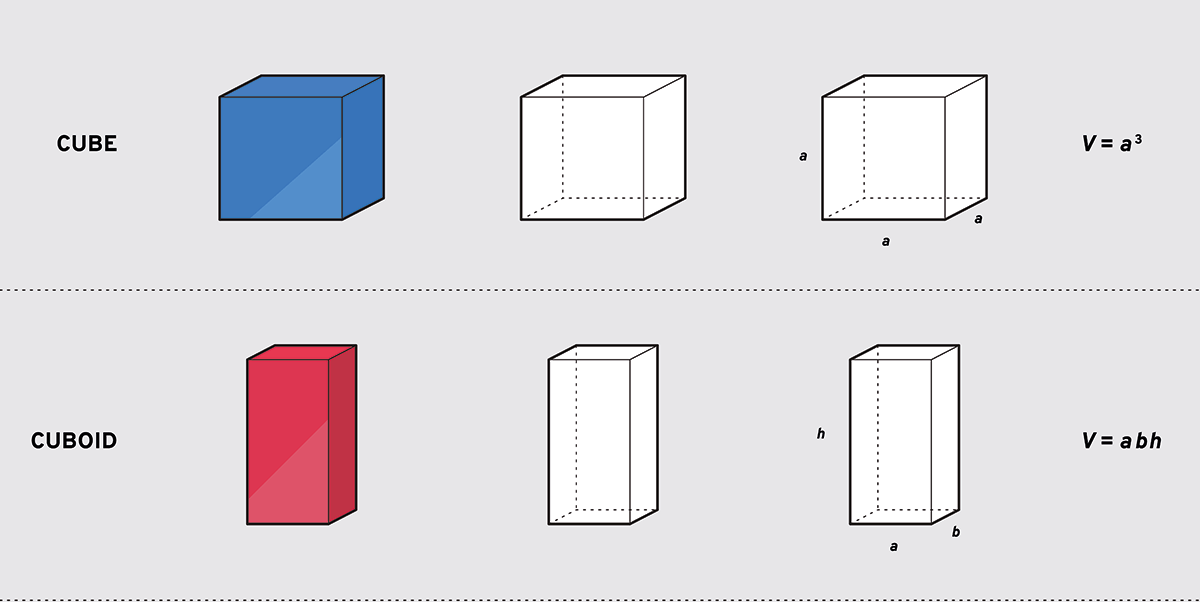 How to calculate the required capacity of your air cleaner
To determine which air cleaner you need and how much, the most important thing is the required capacity.
The decisive factors for this are the volume of the room and the air change rate (ACH). The number of times per hour that the air in the room must be filtered and decontaminated depends on the average number of people present in the room and any circumstances where there is extra contamination. Think, for example, of dental practices where an above-average quantity of aerosols (very small water droplets) is floating around. More exceptions can be found in the left column.
Building code and health and safety standard
In most cases, you can work with an ACH of 4, as advised by Harvard Healthy Buildings (authority in the US) and the World Health Organisation (WHO). The capacity calculated in this way is usually above the Buildings Decree 2012 standard and the Occupational Health and Safety Act standard, because these take into account the occupancy rate in a room. However, this has the risk that, with relatively few people in a room, not all the air is drawn in by the air cleaner, resulting in dead spots where the air does not circulate sufficiently.
Multiply the ACH of 4 by the volume of the room in cubic metres and you get the required air cleaning capacity.
AIR8 air cleaner capacity
For our models, this means the following:
26oi NANO - capacity = 260 m3/hour - divided by 4 this means suitable for a room up to 65 m3. With a standard ceiling height of 2.5 metres, this means a floor area of 26 m2 (e.g. 4 x 6.5 metres).
280 NANO - capacity = 280 m3/hour - divided by 4 this means suitable for a room up to 70 m3. With a standard ceiling height of 2.5 metres, this means a floor area of 28 m2 (e.g. 4 x 7 or 5 x 5.5 metres).
720i EDGE - capacity = 720 m3/hour - divided by 4 this means suitable for a room up to 180 m3. With a standard ceiling height of 2.5 metres, this means a floor area of 72 m2 (e.g. 8 x 9 metres). This model has no UV disinfection, but does have the high filtration rate of 99.97%.
1200i PRO - capacity = 1200 m3/hour - divided by 4 this means suitable for a space up to 300 m3. With a standard ceiling height of 2.5 metres, this means a floor area of 120 m2 (e.g. 10 x 12 or 6 x 20 metres).
Air cleaner with interest-free lease option and hassle-free maintenance
Are you considering the purchase of a large number of mobile air cleaners, but is the investment amount holding you back? We offer you an interest-free lease option!
We can also take care of the maintenance for you. This in itself is a simple operation with our complete filter packages, but we can also come and do it for you and check the air cleaners once more.
For more information, you can contact our advisers.
These companies are working towards a healthy working environment