AIR8 is a German/Dutch brand of air cleaners. The founders have set themselves the objective to combine the most modern air filter and air disinfection technologies in plug & play devices which require a low investment and a minimum of maintenance.

Which companies use AIR8 air cleaners?
The answer to the most frequently asked questions can be found here:
Safe indoor air with medical technology
As a direct response to the urgent need for safe air, AIR8 offers total solutions through the application of medical technology integrated in user-friendly systems that require no installation and are easy to maintain.
The company created the Safe Air Space program to offer solutions for efficient air treatment to companies and institutions. Based on knowledge and know-how AIR8 implements solutions that make a difference.
AIR8 air cleaners work with multistage filtration based on Hepa filtration, carbon filtration, UV disinfection, cold catalysis or photo-catalysis and ionisation. This provides optimum and reliable air purification.
Portal Check
As an AIR8 representative in the Netherlands, Belgium and Denmark, Portaal Check offers advice on the choice and application of the various air cleaning appliances.
We can also take an air quality measurement at your location in advance. We will determine the level of particulate matter and toxic gases. If you wish, we can also check the equipment annually and replace the filters.
Would you like more information about this, please contact our advisors.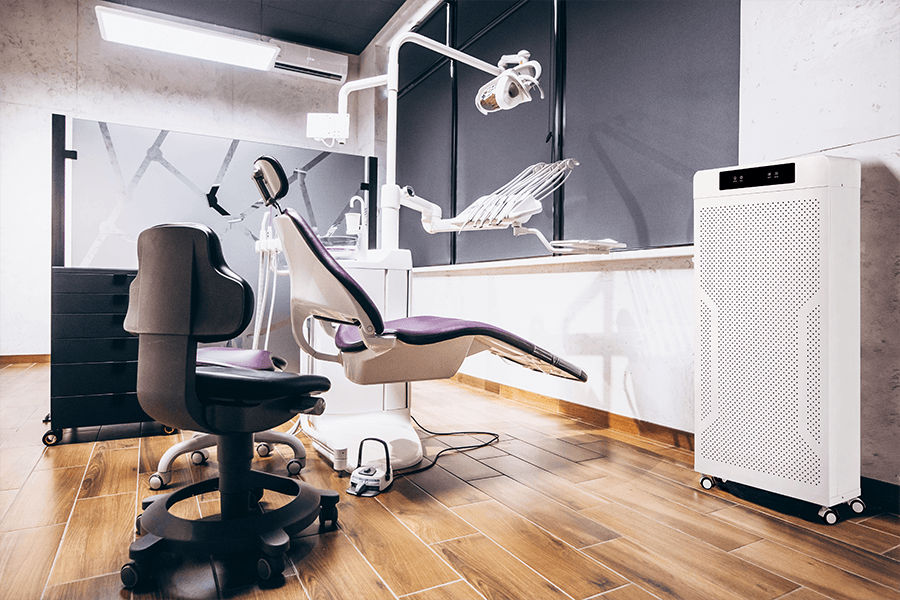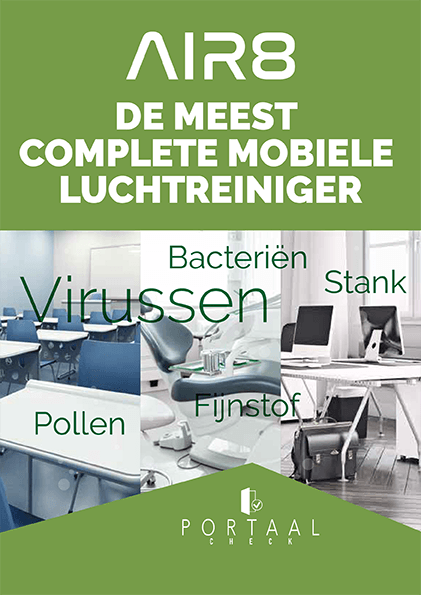 DOWNLOAD OUR AIR8 BROCHURE
Would you like to have all information about mobile air cleaners and the product data of the various AIR8 models at your disposal, with the possibility to send it to colleagues or print it out? This is possible with our digital brochure in PDF-form.
Is an air purifier necessary?
Ensuring clean and safe air in your work environment is easier than you think. It is important to understand which measures you already implement at your location and what can be an obstacle to reach your goal. AIR8 has developed the decision model below for this purpose.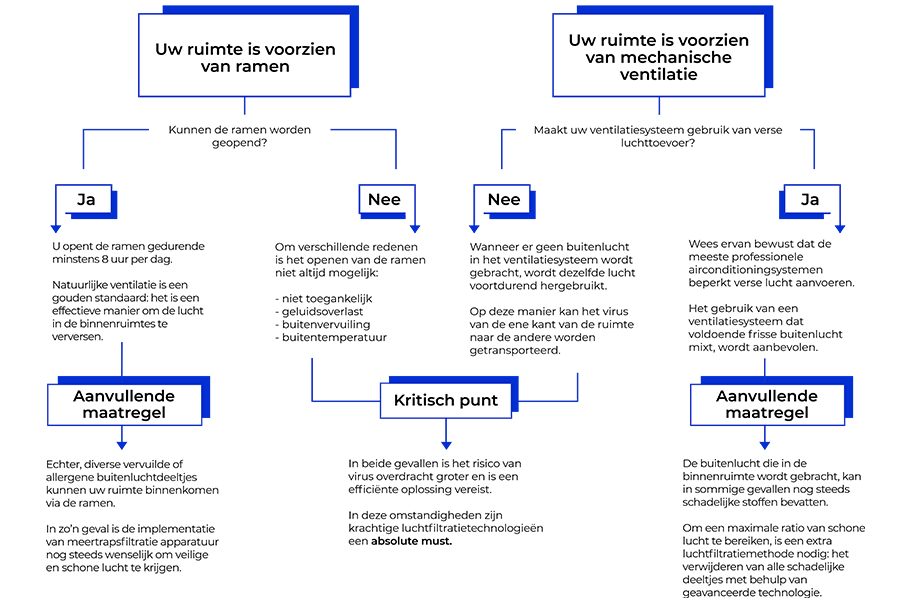 AIR8 is active in many sectors
AIR8 focuses specifically on the business market. Sectors that use the air cleaners a lot are Care & Welfare, Services & Finances, Production companies, Retail and Education & Culture. After the lockdown, Horeca&Event locations will undoubtedly follow.

More information about the Safe Air Space program You can find the information on the international AIR8 website. There you will also find examples of companies that use the air cleaners, including information about the number of rooms and selected air cleaning capacity.
These companies, among others, preceded you