AIR8 mobile air cleaners are plug & play devices that require a low investment and a minimum of maintenance. On this page you will find the instruction videos and manuals.

THE ANSWER TO THE MOST FREQUENTLY ASKED QUESTIONS CAN BE FOUND HERE:
Instruction video's AIR8 260i, 280 and 1200i
Installing' an AIR8 mobile air purifier is a piece of cake. The videos below of our most sold models show why we can rightly speak of plug&play devices.
As an AIR8 representative in the Netherlands, Belgium and Denmark, Portaal Check offers advice on the choice and application of the various air cleaning appliances. We can also do an air quality measurement at your location in advance, where we will determine the level of fine dust and toxic gases. If you wish, we can also inspect the equipment annually and replace the filters. Would you like more information about this? please contact our advisors.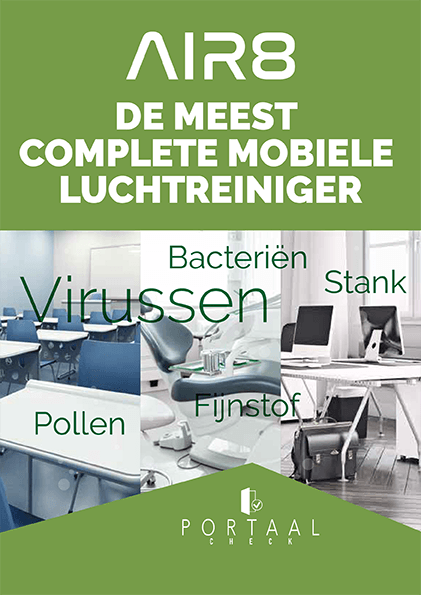 DOWNLOAD OUR AIR8 BROCHURE
Would you like to have all information about mobile air cleaners and the product data of the various AIR8 models at your disposal, with the possibility to send it to colleagues or print it out? This is possible with our digital brochure in PDF-form.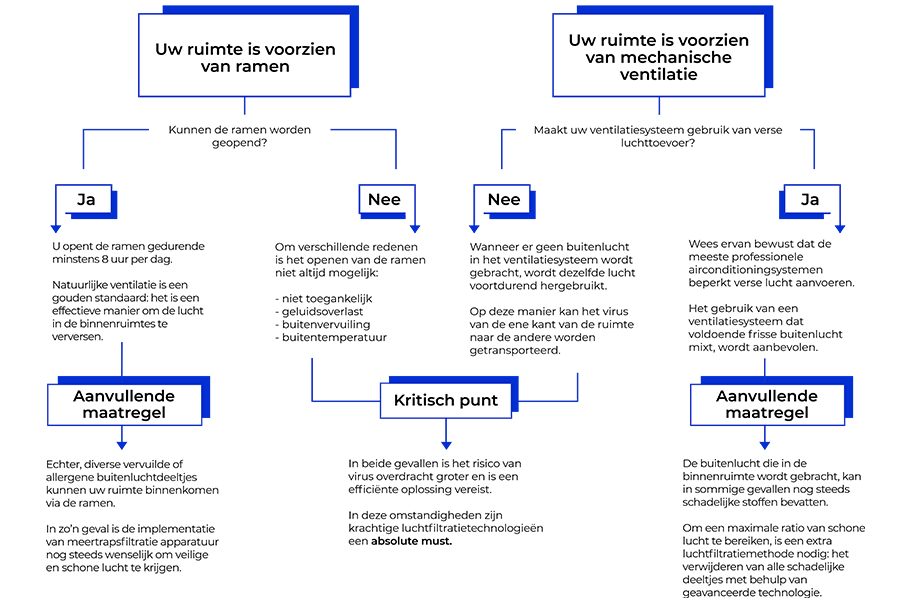 More information about the Safe Air Space program You can find the information on the international AIR8 website. There you will also find examples of companies that use the air cleaners, including information about the number of rooms and selected air cleaning capacity.
These companies, among others, preceded you