Air cleaner for the hotel
Air purifiers can be found in more and more households and businesses. This is why more and more guests take purified air into consideration when booking a hotel room.

RENTABLE HEPA-13 MOBILE AIR CLEANERS
HEALTHY AIR - NEW SOURCE OF INCOME FOR YOUR HOTEL
Create a safe environment, both in the hotel room and in common areas. Gatherings of guests, inadequate air handling and limited possibilities for natural ventilation increase the risk of airborne virus transmission.
The medically tested HEPA filters class 13 have a proven ability to remove 99.97% of malignant particles from the air. Apart from Covid-19 virus elimination, air purification provides other universal benefits such as filtration of particulates and allergens. This also reduces other common respiratory irritations; particularly important for children and guests with allergies.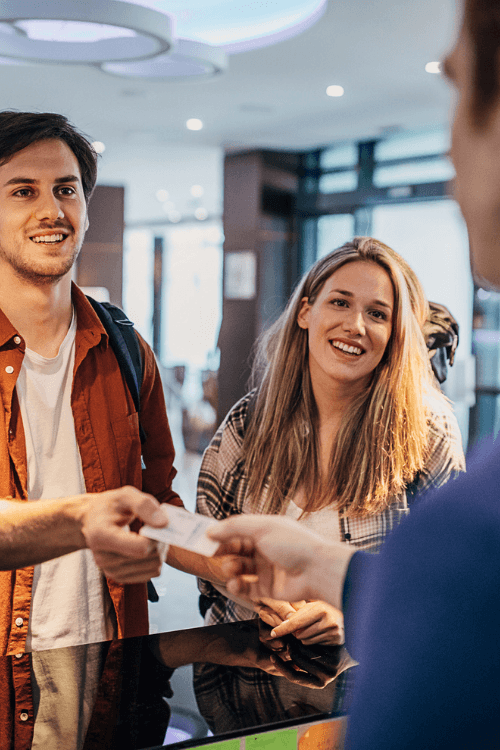 A convincing communication message
Stay one step ahead by offering what hotel guests appreciate right now that the competition does not yet offer.
Communicate to your guests the measures you take during the booking process, at check-in, and during the stay. Through a safe "air bubble" in the private domain of the hotel room, you create trust and a feeling of comfort, resulting in more bookings.
Safe Air Space© certification
All hotel rooms equipped with AIR8 air purification receive the 'Safe Air Space' label, so that your guests are visually alerted to the safe air systems that the hotel offers to its guests.
SUCCESSFULLY INTRODUCED IN GERMANY, AUSTRIA AND SPAIN. NOW ALSO IN THE NETHERLANDS AND BELGIUM!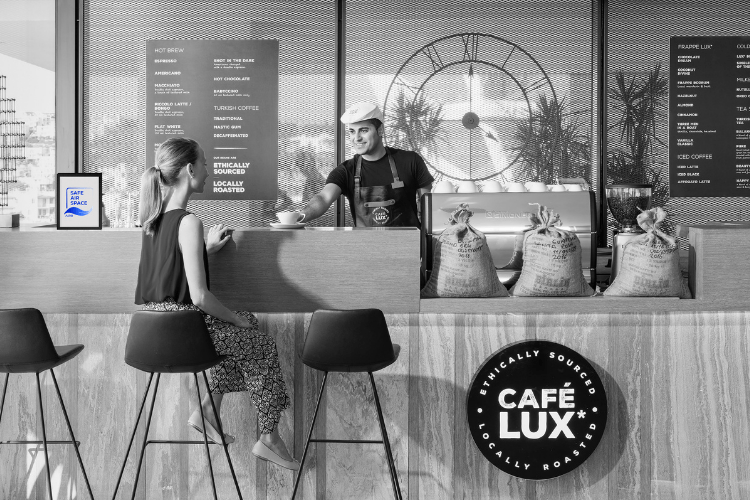 A new source of of income
Offer a mobile and flexible air hygiene solution as an additional room option or make it an integral part of your proposition.
CALL FOR TAILOR-MADE ADVICE
+31 (0)75 6574757
How HEPA-13 successful
implement?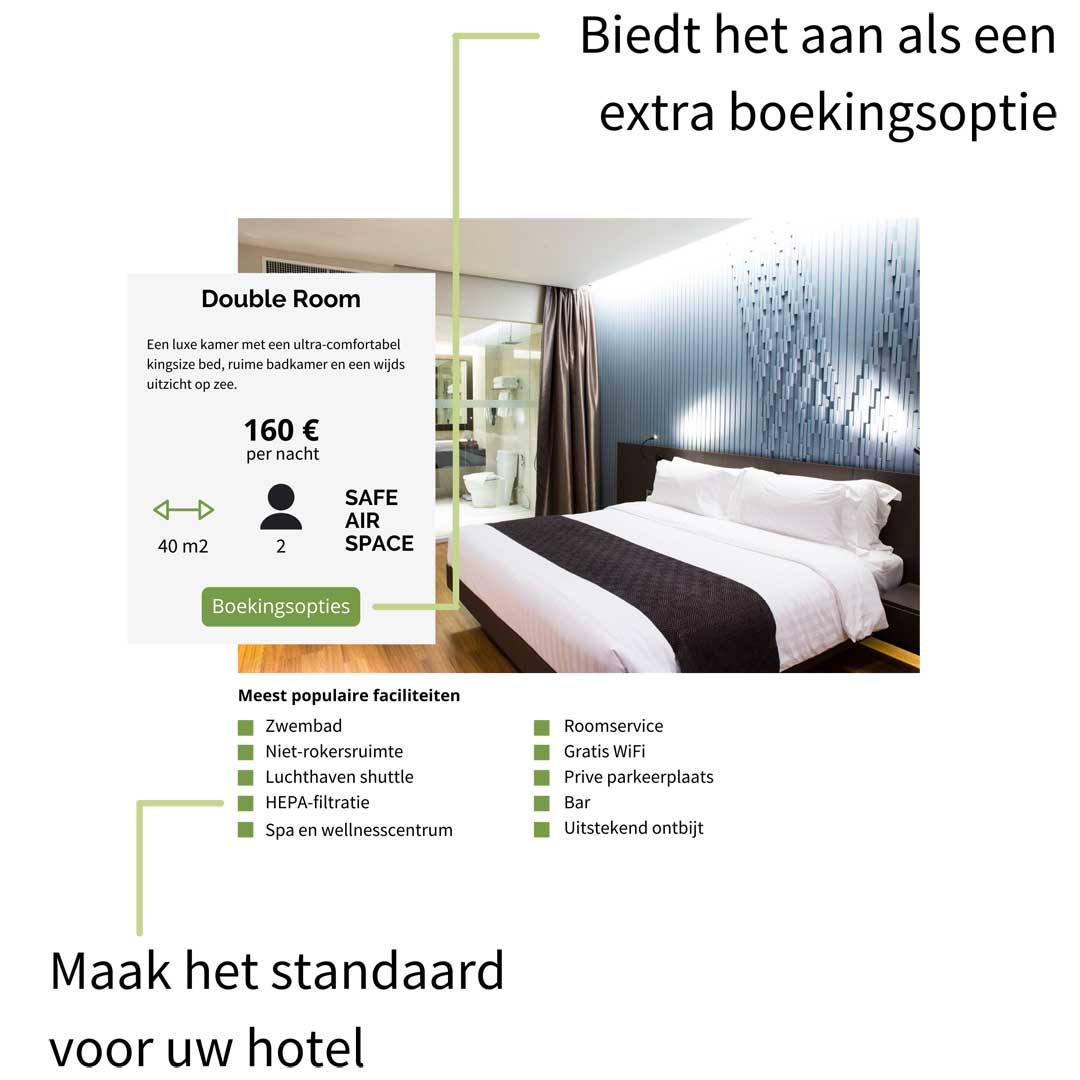 Communicate clearly
and effective
AVAILABLE AS PURCHASE OR LEASE
THE MOST COMPLETE AND FLEXIBLE SOLUTION
We make a tailor-made proposal for your hotel
The most flexible solution on the market - mobile devices available as purchase or lease.
We offer economical prices with business class service - free consultation, placement, installation, certification and communication equipment.
These companies have gone before you