De vraag naar airconditioners neemt weer exponentieel toe. Twee hete dagen is nog te doen, maar meer dagen achtereen boven de 25 graden doet het energieniveau dalen tot het nulpunt. Zeker met een aantal doorweekte nachten achter de rug.

Welke airco moet ik nemen, is de vervolgvraag. Er zijn namelijk drie typen airconditioners. Hier leggen we je uit waarin een mobiele airco, split airco en monoblock airco van elkaar verschillen.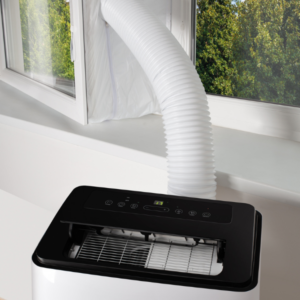 Alleen op de heetste dagen of momenten behoefte aan koeling? Dan is een mobiele airco de aangewezen keuze.
Een verrijdbare airconditioner kun je verplaatsen naar de plek waar jij je bevindt. Wel moet er een raam in de buurt zijn om de slang naar buiten te laten hangen. Die zorgt voor afvoer van warmte en condenswater.
De installatie van een mobiele airco is eenvoudig, gewoon plug & play. Daarnaast is het een goedkope optie.
Luchtkoeler of ventilator
Wie zoekt naar een nog eenvoudiger en goedkope oplossing die kan nog uitwijken naar een luchtkoeler of een ventilator. Het koeleffect van deze apparaten beperkt zich echter tot de windbeweging langs je huid.
Heeft een lange-termijnoplossing de voorkeur, dan zijn er twee opties. Een Split airco of een Monoblock airco.
Vaak kiezen mensen hiervoor omdat ze vaker verkoeling willen en/of een hele ruimte willen koelen. Soms ook omdat ze geen slang naar buiten willen of kunnen hebben.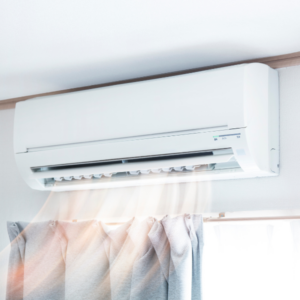 Een Split airco koelt door warme lucht uit de ruimte te onttrekken en deze naar de buitenunit af te voeren. Deze airconditioner is gevuld met koelvloeistof en zorgt met een relatief laag energieverbruik voor een prettig binnenklimaat. Omdat de werking hetzelfde is als warmtepomp, kun je er ook een ruimte mee verwarmen.
Niet iedereen is gecharmeerd van een buitenunit aan de gevel of op het dak. En soms is het niet toegestaan. Zeker bij monumentale gebouwen, maar ook beheerders van huurhuizen en appartementencomplexen kunnen het plaatsen van een Split unit airco verbieden.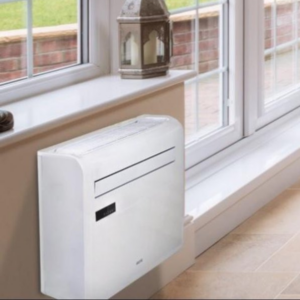 Een Monoblock airco is aan de buitenzijde minder zichtbaar en is eenvoudiger te installeren. Het is een kwestie van twee gaten in de muur (laten) boren en de airconditioning unit aan de binnenzijde van de muur monteren. Van buiten zie je alleen de twee roosters op de muur. Verenigingen van Eigenaren staan deze oplossing vaak wel toe.
Een monoblock airo maakt wel meer geluid dan een split airco. Dat komt omdat de compressor en de condensor die bij de split airco in de buitenunit zitten, zich bij de monoblock binnen bevinden. Ook is een monoblock duurder.