HYGIËNE-PRODUCTEN VOOR KAPSALONS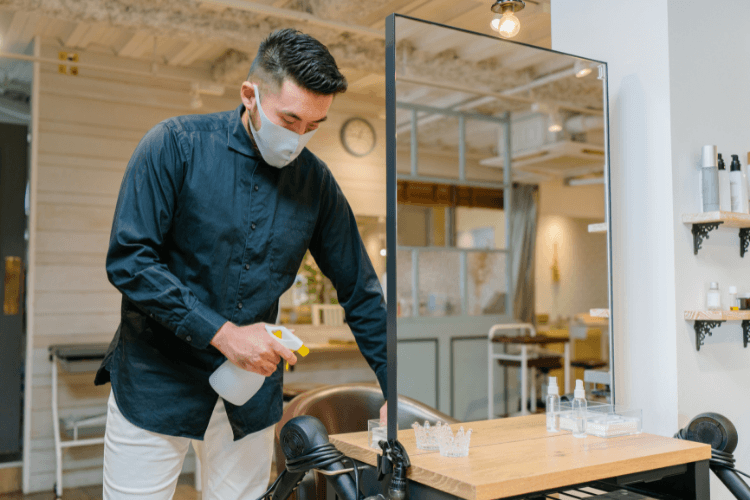 Spiegelreinigers, allesreinigers en luchtverfrissers voor kapsalons. Effectief en met een aangename, frisse geur. Laag geprijsd, want direct vanaf de fabriek.
TOPKWALITEIT VANAF 1,77 PER SPRAYFLACON
This highly concentrated cleaner removes fingerprints, greasy marks and nicotine deposits on glass, mirrors and display cabinets. Leaves no residue and dries streak-free.
Super Cleaner in sprayflacon
Deze universele reiniger en ontvetter heeft een aangenaam fris parfum. Verwijdert eenvoudig een grote diversiteit aan vervuilingen. Veilig te gebruiken op alle typen ondergrond. Laat een mooie glans achter op het behandelde oppervlak.
Professionele luchtverfrisser in sprayflacon
This professional air freshener absorbs and combats unpleasant odours in sanitary rooms, changing rooms, staircases, basements and porches. Can also be used to treat containers, rubbish trucks and waste containers.
NEDERLANDSE PRODUCENT MET MEER DAN 100 JAAR ERVARING
Established in 1879, Americol develops, manufactures and distributes skin care and hand hygiene products, cleaning products, hand soaps and disinfectants for professional markets. As an independent manufacturer, Americol is able to respond quickly to market developments. Both technical and social trends are quickly integrated into new products. Americol gives special attention to health and sustainability.
NEDERLANDSE PRODUCENT MET MEER DAN 100 JAAR ERVARING
These companies have gone before you