HYGIENE PRODUCTS FOR HAIRDRESSERS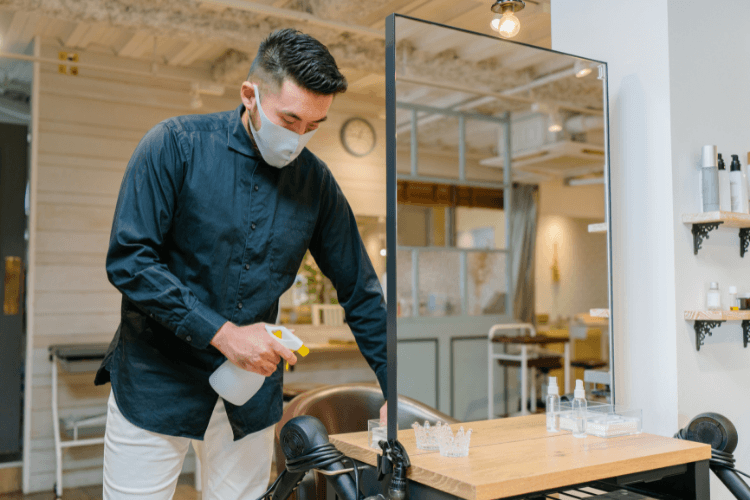 Mirror cleaners, all-purpose cleaners and air fresheners for hairdressing salons. Effective and with a pleasant, fresh fragrance. Low priced, because directly from the factory.
TOP QUALITY FROM 1,77 PER SPRAY BOTTLE
DUTCH MANUFACTURER WITH MORE THAN 100 YEARS EXPERIENCE
Established in 1879, Americol develops, manufactures and distributes skin care and hand hygiene products, cleaning products, hand soaps and disinfectants for professional markets. As an independent manufacturer, Americol is able to respond quickly to market developments. Both technical and social trends are quickly integrated into new products. Americol gives special attention to health and sustainability.
DUTCH MANUFACTURER WITH MORE THAN 100 YEARS EXPERIENCE
These companies, among others, preceded you