One mouth mask is not the same as another. Protect your employees with a medical mask or an ffp2 mouth mask. For hospitality professions you can also choose a comfortable transparent face shield. We have all types in stock and can deliver directly at attractive prices.
The coronapandemic has ensured that no one can now do without a mouth mask or respirator.
Incidentally, mouth caps have become the most common collective name for what is known in the healthcare sector and industry as a mouth mask. The advised mouth caps you wear over your mouth and nose (and not over your chin ; ).
Where face mask is mandatory
During the lockdowns, mouth guards are mandatory in public life in various places. Where exactly depends on the type of lockdown. 
On the website of the Government you will find Up-to-date information on the requirement to wear a mouthguard. Especially in shops, public transport, hairdressing salons, beauty salons and public buildings it has been compulsory to wear a mouth mask for the past two years.
Medical mask II and IIR
Medical mouth masks meet the applicable quality and safety requirements. If a mouth mask is non-medical, it is not clear to what extent it protects.
There are different types of medical masks. The most common in everyday practice are type II and type IIR mouth masks.
These stop the droplets from coming out when you breathe, talk, shout and sing. Thus, they prevent you from infecting anyone if you are carrying the coronavirus. Also, medical type II and type IIR mouthguards stop droplets up to a certain size, protecting you as a carrier against corona and other airborne viruses.
Number of layers
The addition R means that the mask is extra resistant to external splashes. We supply medical disposable mouthguards type IIR in a 3-layer and in a 4-layer variant.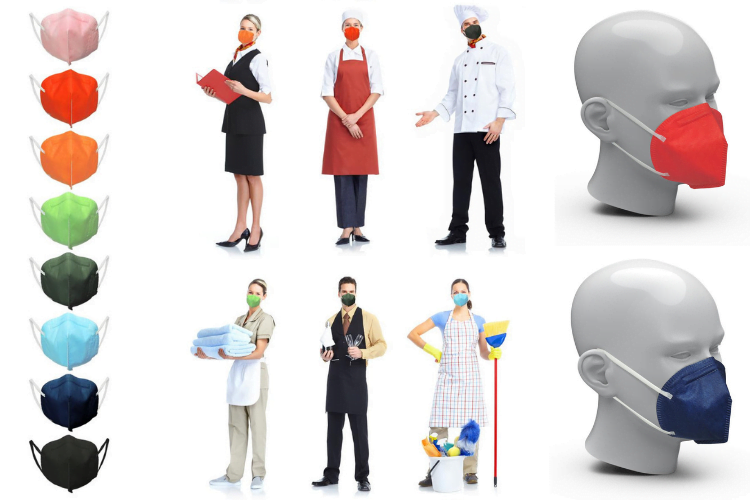 Coloured mouth masks are the most recent addition to our range. We supply these FFP2 mouth masks in eight different colours. The result: extra safe mouth masks in a colour that matches your company or clothing.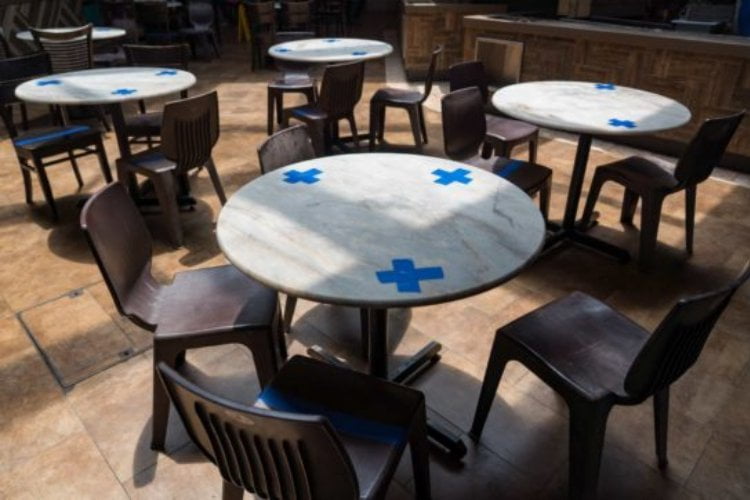 In Hart van Nederland on 21 April 2020. To watch the film click on the link below: Hospitality industry sets Asia as example Source: Hart van Nederland - 21 April 2020
FFP2 mouth masks protect against aerosols (very small droplets) better than medical mouth masks. This is because these mouth masks fit around the face on all sides. Because of their shape, they are popularly called coffee filters.
Better protection
FFP2 mouth masks may also be used during lockdown. The protection is better than with a medical mask, but wearing an FFP2 mask for a long time can lead to complaints such as headaches, fatigue and tightness in the chest.
Not for everyone
For people with a lung disease or pregnant women, it is therefore not recommended to wear an FFP2 mouth mask. For vulnerable people, however, the (brief) wearing of an FFP2 mouth mask can be considered.
White, black and coloured
We supply white, black and coloured FFP2 mouth caps. These nasal masks are made in Germany and meet the highest requirements.
They are made of four layers of extra skin-friendly fleece and have very low breathing resistance, a higher level of comfort and an exceptional fit.
These companies are working towards a healthy working environment